Video History Trainings
It's Our Story (IOS) founder Scott Cooper has personally recorded over 1,300 video histories of the disability community and brings over 30 years of production experience right to your doorstep.  For more than fifteen years, Mr. Cooper has coached young people and a variety of clients in the creation of digital stories.
He is eager to bring his expertise to you in the form of one- to three-day training events that will enhance your organization's in-house media development capacities and train your staff in the creation of digital narratives. Mr. Cooper's workshops cover the entire production path, from narrative development to editing and effects, with the aim of creating quality content for distribution through social networks and video websites.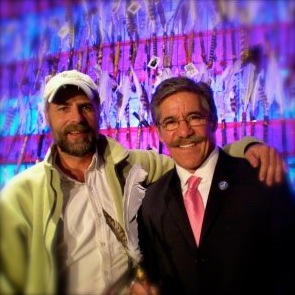 Innovation to Impact
I love the process of taking something old and evolving it into something new. Thats what It's Our Story is all about. We are taking an ancient Native American process of conflict resolution and making it new again by producing a digital Story Stick. Imagine the power our 1,300 and growing voices have to impact the Social Networks.
"Our mission is to create a place where anyone with access to the Internet can surf our answers and our questions in a very modern format, video. A place where we can put it all on the table for people to better understand the disability experience. A place that not only talks but listens.."
Today's technology allows our recorded 20,000 responses to over 300 questions to become 100,000 responses in a very short time. It's now possible for people to listen to a response to a question and upload their answers to a question our disability community seek answers to.
This is an exciting brave new world of communication we are living in. By embracing the available technology, we learn to lead in imaginative, innovative, and modern ways. Ways that are relevant to our next generation of leaders desires of evolving policy, society, and employment opportunities for people with disabilities.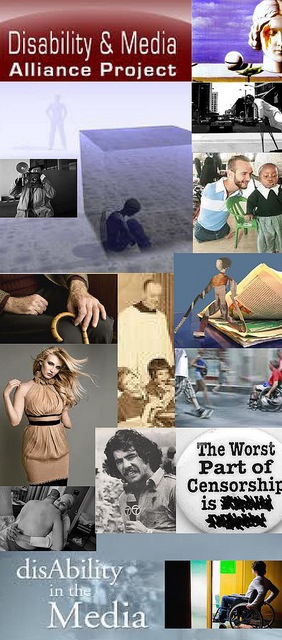 Digital Story Stick Seminars
These feathered sticks of woven leather, beads and trinkets were used to peacefully resolve conflicts through story. It's Our Story is taking this value and applying it to the way we present the story of disability to the world via the Internet. Please inquire about our solutions to lead your organization into the future using the power of digital story-telling, literacy, and social networks.
Ancient Story Stick Seminars
We are proud to provide your organization, conference, or event a three-hour hands-on "How to Make a Story Stick" Seminars. All of our training's are built upon "Train the Trainer" methods that enable attendees the skill to produce their own Story Stick and to teach others to do the same.
A Call for Partnerships
IOS believes in the capability of new media to impact humanity in ways never before imagined. We also believe in the power and potential of our future leaders. If you are part of a youth leadership, employment, or digital literacy program, we hope you will allow us to merge our mission with yours. By working in partnership, we can amplify our aims and impact—an outcome that will yield bigger and better results..