Sustainable Change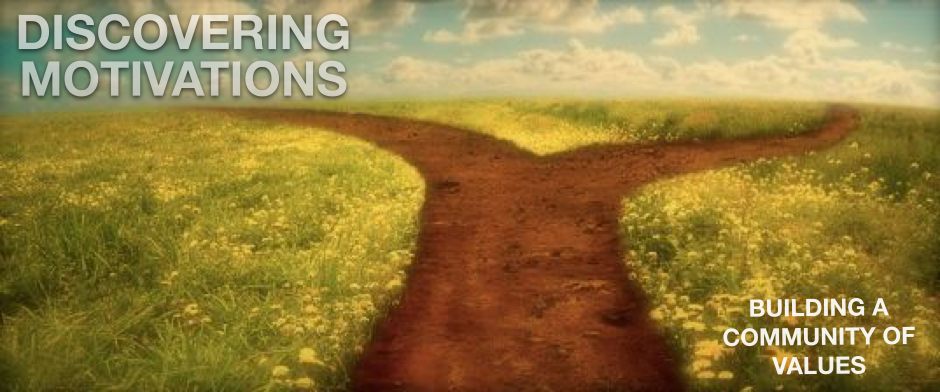 Discovering Motivations and Building a Community of Values
For decades, businesses have been told that the perfect product or service should fit consumers' contexts, behaviors and attitudes—the designer's own feelings about what might make a product or service attractive should always be informed by a solid understanding of the target market, and that market's contextual wants and needs. Although too many businesses still haven't fully adopted this philosophy, product design standards are heedlessly moving forward.
By designing for behavioral change, particularly with regards to health and sustainability, the most successful businesses view understanding the consumer as the first step in addressing his needs. Can we use design to change people, rather than adapt our design to existing desires and behaviors? Is this aim ethical? Is it desirable?
Tapping into Motivations
At face value, an interest in influencing people's behavior through design may seem somewhat sinister. But we at It's Our Story aren't advocating an Orwellian attempt to make people act against their natural instincts. Our aim is not to constrain people's autonomy and freedom of choice, but rather, to tap into those motivations that might make behavioral change, not to mention perceptual change, a worthwhile experience.
In 2007, a survey was taken of 80,000 Californian households, half of which received feedback regarding whether they were using more or less electricity than their neighbors. The results of the study showed that people who received the feedback cut their electricity usage by a modest average of two percent. The researchers also found that homeowners who identified themselves as Republican only cut usage by an average of around 0.4 percent. Those Republican households who showed no practical interest in the environment actually increased their consumption by 0.75 percent.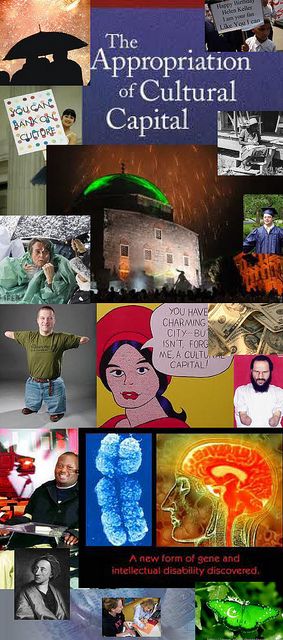 Reasonable Accommodations to Foster Growth
The above example demonstrates that, for some, comparative data is not itself a convincing motivator for behavioral change. Feedback has to be tailored, and a change in our behaviors is only beneficial if it brings us the results we want. Hidden motivators, such as an ability to enjoy one's personal rights and luxuries, or a desire to fulfill social expectations, could indeed lead to more sustainable behaviors, social capital, and economic opportunities.Groups and communities with which we identify can have a sizable impact on our likelihood of responding to certain triggers and stimulus. As such, the design of tools and services (in response to behavioral change) needs to stem from an approach that considers the environmental, economic and social dimensions of sustainable decisions.
The World Beyond the Personal
Our motivations are formed by our physical environment, our culture, our social groups, our psychologies, our political leanings, our government's stances and policies, and the practical tools we have at our disposal. Our attempts at provoking behavioral change must take action across these areas:
Physical Considerations and Constraints: the spaces in which we live, our heating needs, transport infrastructure, light conditions, water and food supplies, and available technology — including the tools and interfaces that give us the information we need to make informed decisions.
Personal Factors: our individual values, behaviors, and our levels of self-awareness regarding our own impact on society and the available options by which to modify it.
Social Environment: community identity, social values, beliefs, memories, needs, and habits.
Cultural Context: commitment of public administrations and businesses to an understanding of the value of people-centered design, social capital, the number and quality of incentives for sustainable behaviors.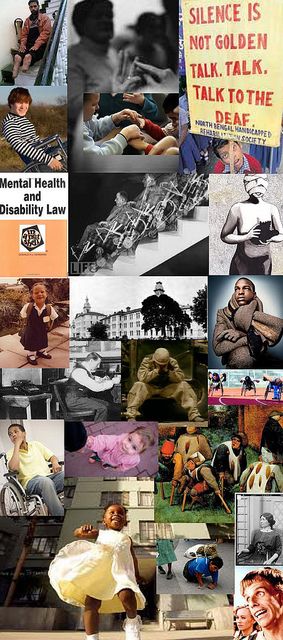 A Framework for Bottom-Up Change
For change to be sustained in the long-term, it needs to come not only from the top-down, but also from the bottom-up—rising from a grassroots commitment that can apply pressure to political bodies and incite engagement at a national level. Design can support and nurture the development of this grassroots movement, through concepts that work in the four contexts listed on the previous page. At It's Our Story, we believe four actions must take place in order to engender change: Engagement and Awareness, Community Actions, Self -Assessment and Leadership by Example.
Engagement and Awareness
As the public's awareness of disability issues is raised, we will rely upon meaningful and contextual information to increase understanding. What is the difference, for example, between an "A" and an "A++" appliance? How can such a distinction be presented to the layman so that the benefits of accessibility are clear? Engagement with a new behavior is more likely to be sustained long-term only if such behavior is easier and more convenient than previous patterns.
Self-Assessment
In order to translate understanding into action, it is important that we acknowledge the impact of individual and group activities. Targets can help make information measurable and actionable, and simulating the impact of different alternatives can help people decide on the best course of action. Behavior monitoring and immediate feedback can guide people toward recognizing patterns in their own attitudes.
Success should be tied to rewards, whether those rewards be emotional satisfaction or more tangible benefits, such as financial savings or a bonus. At a community level, the ability to evaluate joint consumption and carbon emissions is an important tool for highlighting the need for further action, and the opportunity to reward sustained change.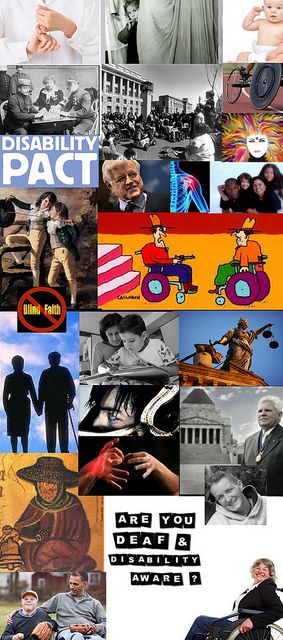 Community Actions
We are social animals. Whether we like it or not, the behavior of our neighbors and peers impacts us on a daily basis. How can this human truth best be utilized when considering attitudes toward people with disabilities?
In order to answer this question, we'll need to go beyond the passive concept of social proofing and instead help our communities build a sense of shared values. We need to encourage our community members to perceive assistance not as a "hand out", but as a "hand up".
One person, working alone, may find it hard to sustain his commitment to a new activity. Once that activity becomes a social engagement, however, family, neighbors and peers often become a force of encouragement and support. This outcome creates a pool of shared knowledge, accessible to all members of the community, and establishes support mechanisms and networks that encourage compliance.
Sustainability that stems from community involvement also has dramatic and beneficial lifestyle implications. It reframes the paradigm of healthy living as a social network in which we know exactly what our social capital opportunities are—a network in which we metaphorically (or even actually) meet in the digital economy to exchange tips, products, or services.
Leadership by Example
A change in perception or attitude may be vital, but its impact must occur at community, regional and national levels. Governments and local authorities need to show their commitment to sustainable causes by facilitating open dialogue between public and private sectors, and by offering public incentives to sustain change, for individuals, communities and small and big businesses alike. Positive feedback loops are needed to constantly refine processes and policies.
More importantly, governments need to model the behaviors they hope to encourage in their populations. Change can only occur once governments begin to feel pressure from their voters, and begin to believe that sustainability is a challenge to which we can no longer afford to turn a blind eye.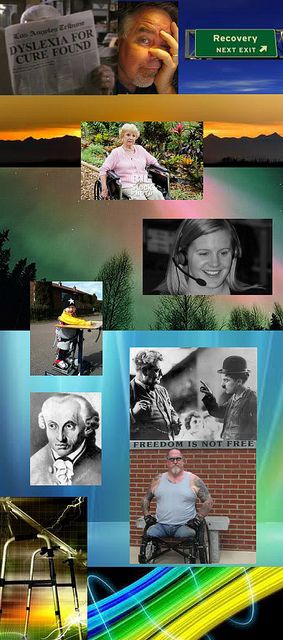 A Virtuous Circle
The ultimate aim of behavioral change for sustainability must be that of making lives better. If designers and policy makers can find a way to link more sustainable behaviors with a higher quality of life, then society has made progress of which we can all be proud.
If we can provide a context in which we can link personal satisfaction and self-actualization with a lower rate of consumption, and with a more sustainable lifestyle, then we can create a society in which wealth means not having more, but living better. To achieve this end, our citizens must be equipped with the right tools and information by which to effect change. Additionally, they must be surrounded by the appropriate conditions in which to create new tools and new values, and to communicate these new values to others.
In the end, change becomes a self-reinforcing loop—one in which design influences people to behave more sustainably, and the public's desire to act responsibly drives both design and public policy.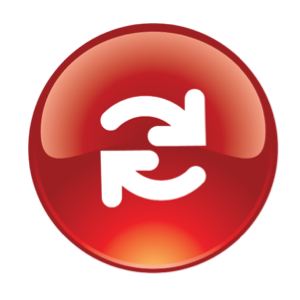 A Call to Action
Creating sustainable outcomes while expanding markets that are designed to be inclusive is a tall order. At It's Our Story, we're proud to pursue such an outcome. If you'd like to learn more about—or, more importantly, play a part in—our organization, please . . .