Legacy Preservation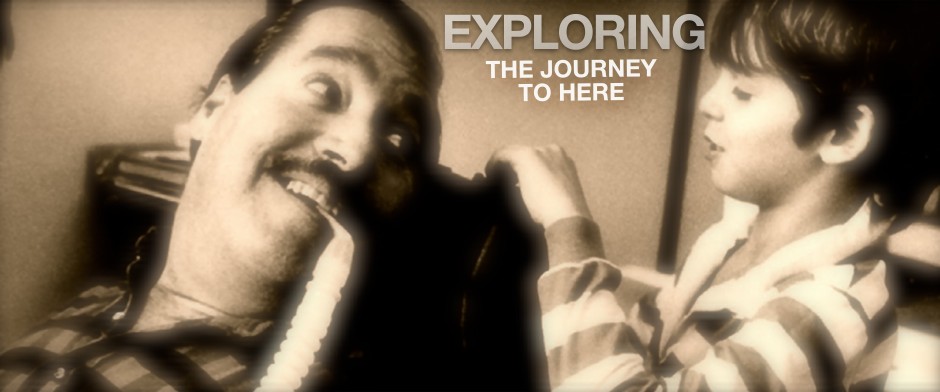 A Proven Record
With over 1,300 on-camera interviews completed to date, the It's Our Story (IOS) videography team has all of the skills and resources needed to capture whatever stories your disability organization seeks to preserve, promote, and publish. 
"Since 2005, IOS has diligently documented the disability experience and has developed America's premier collection of insights, lessons, and perspectives from a myriad of diverse sources."
The Power of Story
The IOS archives house an epic, fifty-year journey up to and including the present state of the disability community, as shared through the eyes, minds, and voices of people with disabilities and those who support them.  By way of a documentary-based video history format, IOS videographers uncover stories of perseverance, self-assertion, and an ongoing fight for justice and independence for people with disabilities.
The minds and hearts behind IOS are dedicated to the notion that education, employment and justice are the basic needs and aims of all Americans.  These three pillars support every program IOS develops, as we continue to provide content that can aid in shifting attitudes, promoting ability, and weakening discrimination and disenfranchisement.
IOS firmly believes the power, passion and pride shared among many members of the disability community provide incredible insights into the broader spectrum of humanity and greatly contribute to the evolution of a society. Our interviews disclose the greatness of the human spirit, uncover the tyranny of isolation, and provide solutions for a better tomorrow.
A Focus on Solutions
As the journey of people with disabilities toward fuller societal integration is not yet complete, the It's Our Story (IOS) project sees its mission as far from over.  Many young Americans continue to live on Social Security checks, due in part to a lack of role models, opportunities, and awareness of their own potential.  The fastest-growing population in American nursing homes is not the elderly—it is people between the ages of 22 and 40.
Additionally, many of the challenges of housing, transportation and employment that were identified 40 years ago as barriers for people with disabilities have not yet been eliminated.  The stories housed within the IOS repository, and the stories we will continue to uncover, hold the potential to help make liberty and justice more accessible to all Americans.
By documenting the people who took a stand to help make justice, employment, and education realities for people with disabilities, IOS ensures the voices of our pioneers are preserved as guides for the next generation of leaders.  If properly presented, these voices that were so critical to our past will have the power to help shape our future.
Logistics of Recording
Sample Recording Session for 10 -12 Voices

| Day | Task | Time |
| --- | --- | --- |
| Day 1 | Set-up | 8:00-11:00 |
| Day 1 | Record | 1:30, 3:00, 4:30 |
| Day 2 | Record | 8:00, 9:30, 11:00, 1:30, 3:00, 4:30 |
| Day 3 | Record | 8:00, 9:30, 11:00, 1:30 |
| Day 3 | Tear-down | 3:00-6:00 |
The It's Our Story (IOS) videography process requires a room that measures 15 feet wide and 20 feet long—the perfect arena in which to create a broadcast-quality studio for capturing of oral histories.  Each personal interview takes 90 minutes to complete, during which time our team also records highlights from the decades upon which our interviewee happens to reflect.
Our sessions are conversational while adhering to an oral video history format. Questions are culled from a pool of 300 suggested by members of the disability community and prompted by the respondent's individual subjects of interest.  We can also create customized questions as needed, to better capture your organization's special initiatives, messaging or communication needs.
Three hours should be allocated for location and equipment set-up, and another three hours are needed to return an interview location to its pre-interview state.  If interviews are to take place in very large hotels—or in other expansive locations at which distance from the loading dock to the recording location is particularly long—an additional hour may be required for set-up and tear-down.  Once a studio is properly set up and operational, IOS can record as many as six video histories a day.
With more than 1,300 video portraits already in its archives, IOS knows what it takes to unearth the best story possible.  Our unique ability to adapt content to your organization's long-term messaging can greatly benefit development of your public brand, social media marketing avenues, and other outreach opportunities.

Research
Our research process is easily adaptable to the needs of your organization.  We will work alongside you, your staff, or your board to develop an organizational timeline and develop interview questions appropriate for your unique mission or initiative.  We will also make digital files of any supporting media provided by respondents, for use in your organizational records.
"In order to best achieve these ends, we require a primary contact list that includes the names, e-mail addresses and telephone numbers of  people whom you intend to participate in your sessions."
Organization
Our organizational process begins with the drafting of a letter of introduction that includes the questions you'd like the potential respondent to answer during his or her interview.  After this letter has been e-mailed to the potential respondents, you or your office will receive a follow-up phone call. During this call, IOS will ask for additional relevant interviewees who may have been overlooked.  Another e-mail will then be sent to the respondents, confirming their appointments.  We are happy to work closely with any of your staff throughout this process.
Follow-Up
IOS will ask the interviewees for any support media that might amplify their recorded stories.  Digital files of these items will be created to support your video database, and a final report on the interview process will be sent to your organization, along with a completed timeline and the digitally archived media.
Costs
Video history recording sessions cost $100 to $360 per person.  Prices vary depending upon intensity of research, organization, and expenses.