Make a Donation to It's Our Story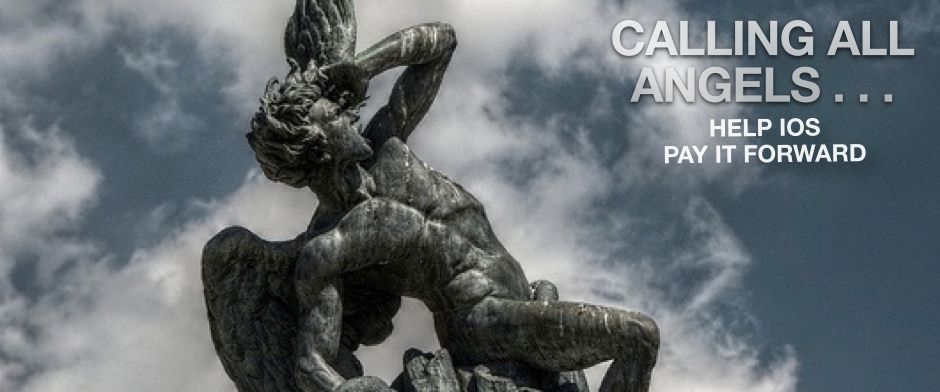 It starts with one simple desire: the urge to make a difference in the disability community.
Every donation, now matter how small, makes a vital contribution to the expansion of our message and our mission. Your contributions bolster our network, enrich our creative output, and help support the lives and efforts of people with disabilities who are dedicated to a common cause.
Ways to Donate
You can make a one-time donation, or several recurring donations, to It's Our Story. Donations of $25 per month add up to a generous yearly gift of $300.
PayPal
Make a credit card donation to the Victor Pineda Foundation, our fiscal management team, via our secure donation service.
One-time Donation
Recurring Donation
Wire Transfer or Check
Make a wire transfer to:
The Victor Pineda Foundation
Account #: 0175740480
Bank Routing #: 121000358
Bank of America
1101 Westwood Boulevard
Los Angeles, CA 90024
800-622-8731
Mail a check or money order to:
Victor Pineda Foundation
2439 8th Street, Suite A
Berkeley, CA 94710
Tel: (310) 467-4556
Fax: (917) 522-9711
www.pinedafoundation.org
Priority Gifting
Your contribution is important to us. Please let us know where you'd like your donation to be directed:
Content Collection
21st Century Workforce Development Trainings
Professional Fellowships
Leadership Fellowships
Art of Story Programming
Research and Archival Programming
Content Production
Learn More
If you would like to talk with us about your sponsorship of a specific project, or would prefer to make an in-kind donation, please contact us
It's Our Story and the Victor Pineda Foundation are extremely grateful for your interest in donating to our work. We look forward to hearing from you.