Supporters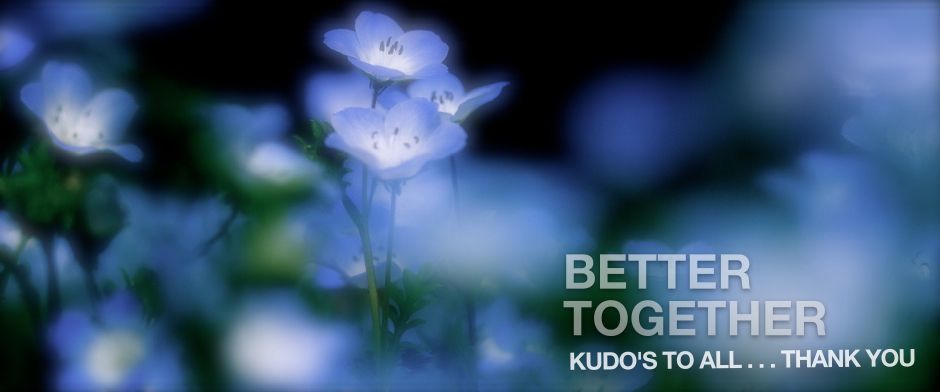 ---
This effort would not have been possible without the efforts of thousands of supporters. It's Our Story would like to extend its deepest thanks to those who have made this journey possible so far:
---
Donors
$50,000
Mr. Michael B. Clow, 2005 – present
Leonore Cudahy Clow Family Tust, 2005 – present
$10,000
Victor Pineda Foundation, 2007 – present
American Association of People with Disabilities (AAPD), 2009
National Consortium on Leadership, Disability, and Youth (NCLDY), 2007 – 2009
Yoshiko Dart, 2007 – present
Ability Magazine – Media Sponsor, 2010
VSA, 2011
$5,000
Liberty Resources, Inc, 2008-2010
Museum of disABILITY History, 2007
Mr. Gordon Fuller, 2007 – present
Maureen Donelan, 2009 – present
Dawn Muth Parlimento, 2010-present
Association for University Centers on Disability (AUCD), 2010
Students of San Diego State University, 2010
Students of Georgia State University, 2010 – 2012
Students of University of California-Los Angeles, 2010-2011
$1,000
The Honorable Tony Coehlo, 2009
Association of Programs for Rural Independent Living (APRIL), 2009
National Disability Rights Network (NDRN), 2009
The Arc of the United States, 2009
SILC Congress, 2010 – 2011
Idaho SILC, 2009
Ohio SILC, 2008-10
Virginia Youth Leadership Forum, 2010
Virginia Rehabilitation Services, 2010
Arizona Bridge to Living Independently, 2010
Access Living, 2008-2010
Independence First, 2010
Memphis Center for Independent Living, 2008 -2010
Mississippi Coalition of Citizens with Disabilities, 2009
Marsha Katz and Bob Liston, 2008-2009
Kim and Sy Steinberg, 2008
Brenda Curtiss, 2008 – 2010
The Ability Center, 2010
Alternatives, 2010
Disability Rights and Resources, 2008-2011
ARC of Washington, D.C., 2008
John Johnson, 2010
Kathleen Klienman, 2008 -2010
Scott Renner and Wendy Dean, 2009-2012
UCLA Disability Students Association, 2010-2012
Machelle Burkstrand, 2012
Deidre Davis, 2012
Kentucky Protection and Advocacy, 2012
Self Advocates Becoming Empowered (SABE), 2012
Mark Johnson, 2012
People First Alabama, 2012
Alabama Disability Rights Center, 2012
National Association of Rights, Protection, and Advocacy (NARPA) 2013
Tri-County Patriots for Independent Living (TRIPL),2013
Disability Rights Center of New Haven, CT, 2013
Institute for Disability Studies, University of Southern Mississippi, 2013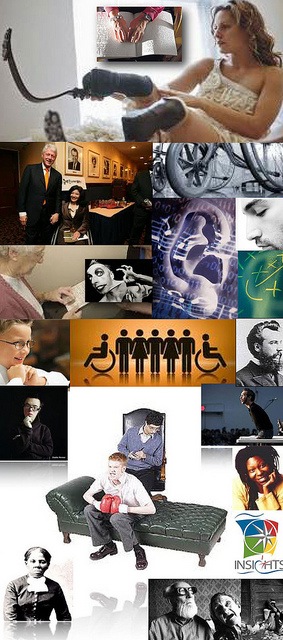 Volunteers
Document Transcribers
Sandy Nagel – 131 pages
Erika Jahneke – 55 pages
Julia Sain – 50 pages
Anita Smith – 41 pages
Erika Jahneke – 30 pages
Tanisha Doyle – 22 pages
Shantelle Griffith – 21 pages
Michael M. Becker – 21 pages
Randy Alexander – 20 pages
Debra R. Moore – 20 pages
Danielle Murchison – 20 pages
Randy Alexander – 20 page
Michael M Becker – 20 pages
Audrey Mason – 20 page
Daryl Wofford, 20 pages
Sharmin Kajemi,18 pages
Kayden Willians, 18 pages
Laurie Crosby, 17 pages
Rahman Nabavi, 17 pages
Jason Wheeler, 15 pages
Rueban Simms, 15 pages
Joseph Perry, 13 pages
Jennifer Harper, 12 pages
Darla Stuart, 12 pages
Amanda Maddox, 11 pages
Janice Clarke, 11 pages
Chelsea Crenshaw, 11 pages
Seshait Vassall, 11 pages
Olivia Halls, 11 pages
Alexia Schulte, 11pages
Linda Truong, 11 pages
Olivia Holmes, 11 pages
Amy Daugherty, 11 pages
amour Johnson, 11 pages
Brittney Glass, 11 pages
Michael Grantham, 11 pages
Lauren Kline, 10 pages
Quenise Newton, 10 pages
Kim Sanchez, 10 pages
Victor Smith, 10 pages
Etienne Cole, 10 pages
Clint Adams, 10 pages
Crystal Wiley. 10 pages
Nicole, 10 pages
Jillian Winston,10 pages
Matthew Alexy, 10 pages
Amanda Maddox, 10 pages
Jeremy Hunter, 10 pages
Alwyn Perrin, 10 pages
Rashaun Parmer, 10 pages
Dondette Wendler, 10 pages
Brandon Keen, 10 pages
Adriana Addleton, 10 Pages
Anna Taylor, 10 pages
Linda Truong, 10 pages
Lindsey Claud, 10 pages
Brittney Glass, 10 pages
Jillian Winston,10 pages
Danielle Smith, 10 Pages
Lauren Rogers, 10 pages
Isabelle Felix, 10 pages
Shabreia Powell, 10 pages
Alexa Schulte, 10 pages
Lynsey Hackett, 10 pages
Larce J. Carter V, 10 pages
Kristin Siegel, 10 pages
Maira Carrillo, 9 pages
Max Cytulski, 9 Pages
Brandon Keen, 9 pages
Shabreia Powell,9 Pages
Carmen Stanfield, 8 pages
Darla Stuart, 8 pages
Jill DeCusati, 7 pages
Olivia Halls, 7 pages
Joseph Perry, 7 pages
Joshua Teske, 6 pages
Cindy Vong, 6 Pages
Kara White 6 pages
Angela Marshall, 4 pages
Ronald Alexander, 5 pages
Matthew Alexy, 5 pages
Vincent Laviste, 5 pages
Alanna Deligny, 5 pages
Dominique Weaver, 4 pages
Danielle Smith, 4 pages
Debra R. Moore, 4 pages
Alina Bain 3 pages
Olivia Halls, 3 pages
Clark Goodrich, 3 pages
Remi Cole, 3 pages
Karen Carson, 3 pages
Christy Dunaway, 2 pages
Khadijah Holloway, 2 pages
Jennifer Guan, 1 page
Asad Raja, 1 page
Video Transcribers
Emily Hardy – 4 videos
Laura Guzman – 2 videos
Alysa Nix – 2 videos
Ramon Guzman – 2 videos
Regina Hibbard – 2 videos
Nick Cincotta – 2 videos
Guadalupe Samuels – 2 videos
Jean Thompson – 2 videos
O. Landin
Angelica Mata
Octavio Zio
Kerri Stucky
Alyssa Stern
Victor Piedrahita
Nancy Cavanah
Diana Salazar
Tara Rosenthall
Joanne Otten
Shirley Miller
Lorna Leathers
Alicia Ornelas
Jennifer Klepper
Erin Karrasch
Shelsea Hodge
Emily Herman
Meghann Hebeler
Angie Henao
Matthew Wilbat
Adriana Oropeza
Andrea Lisa Nava
Octavio Landin
Katherine Halloran
Meghan Crowley
Melanie Fink
Irina Dmitrieva
Monica Romera
Anne Fosselman
Callie Woodard
Brittany Halley
Jesse Silverstein
Elizabeth Kim
Kim Rutledge
Fonda Kim-Tokushige
Amy Poser
Amy Smith
Brittany Hale
Celina Cnavei-Lemon
Christina Tam
Erin M. Rush
Eva Hom
Idania Martinez
Jennifer Lo
Mariana Badra
Renee Oritz
Ruby Davalos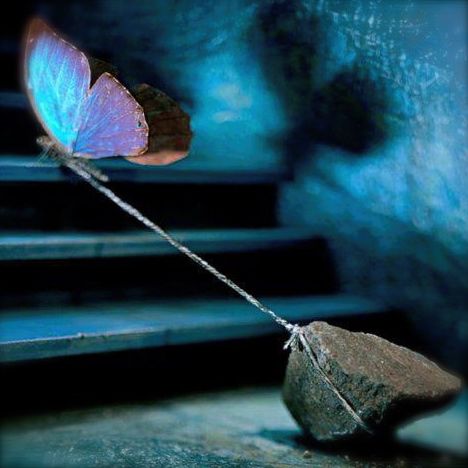 In-Kind
In-kind support stems from a variety of sources:
Organizational – community-based or international host site accommodations
Respondent – local affiliates of numerous national and countless local organizations, including NGOs, government groups, and private sector collectives.
Associates – friends, co-workers, and allies gleaned through Internet research and phone calls.
Vision Team – fellow believers, interns, associate producers, students, volunteers and supporters.
In-kind support is directed towards:
Millennium Produced Content – recruitment of high school and college student volunteers, production associates and media fellowship program participants.
Online Speakers Bureau – development of an online, cross-cultural disability portal that highlights 20,000 video clips.
"Accessible to All" Literacy Programming – promotion of website accessibility for all Internet users with disabilities.
Knowledge Acquisition – documentation of the stories of more than 1,300 people and creation of primary source video content.
Host Sites and Respondents
Preserving Voices Since July 26, 2005
Amherst, Massachusetts, July 26, 2005

Smith College School of Social Work 15th Anniversary ADA Presentation by Chris Palames

Concord, Massachusetts, July 29, 2005
Amherst, Massachusetts, August 2, 2005
Framingham, Massachusetts, August 4, 2005
Lawrence, Massachusetts, August 10, 2005
Cambridge, Massachusetts, August 14, 2005

Harvard International School of Government with Steve O'Connel

Knoxville, Maryland, August 23, 2005

The Home of Jim Downing Jr.

Washington D.C, August 23 -24, 2005
Warm Springs, Georgia, August 27, 2005
Atlanta, Georgia, August 28, 2005

Concrete Change with Eleanor Smith with Mark Johnson, Pat Puckett, Becky Tuttle, and Kate Gainer

Louisville, Kentucky, August 20, 2005

CalCasa Project Access Seminar with Stephan Brown, Cass Irvin, and Chris Palames

St. Louis, Missouri, August 31, 2005
Chicago, Illinois, September 1, 2005
Wisconsin, September 2, 2005

The Home of Krista Westendorf

Minneapolis, Minnesota, September 3, 2005
Berkeley, California October 16, 2005
Denver, Colorado, October 24-26, 2005

The Atlantis Community and Archives with Babs Johnson, John Holland, Jennifer Laird, Barry Rosenberg, Donna and Judy Smith, Larry Ruiz, Dawn Russel, and Carolyn Finnel
The Home of Molly Blank with Jennifer Keelan, 
Julie Farrar, Laurie Hershey, Julie Riesken, and Marna Arnes

Lawrence, Kansas, October 27, 2005

Lawrence Center for Independent Living with Gina McDonald, Ranita Wilks, Dana Wray, Wilma Moran, Zack Cobalt, Julie Fonseca, LaDonna Kirkaldie Shuckahosee, Linda Raye, Jim Budde, and Bob Mikesic

Topeka, Kansas, October 28, 2005
Parsons, Kansas, October 29-30, 2005
Houston, Texas, October 31, 2005
Austin, Texas, November 1-2, 2005

Coalition of Texans with Disabilities and Archives with Stephanie Thomas, Bob Kafka, Ron Lucey, Nancy Crowther, William Greer, Norman Kieke, Penny Saey, Tracy Harrison, Pam Ring, Phil Hatlin, Renee Lopez, Susan Eason, Delores Gonzales, Dennis Borreal, Peg Nosak, and Phil Hatlin

El Paso, Texas , November 4, 2005

Volar Independent Living Center and Archives with Frank Lozano, Dr. Thomas Carter, Ph.D., Jose G. Lara, David Armendariz, Michelle Robbins, Maria Perez, Delores Marc Salozar, and Luis Enrique Chew

Sante Fe, New Mexico, November 5, 2005

The New Mexico Department Rehabilitation with Jim Parker

Farmington, New Mexico, November 6, 2005

San Juan Center for Independence with Charlene Hughs, Sherry Watson, Douglas Holtsoi, Harold Bitsie, Lisa Ahzio, Ida Maize, Scott Rose, Matt Herrera, Grandma Mary, Dorthia Rose, Rosanne Banali,
Arleen Simon, and Martha Gleason

Eugene Oregon, November 10-11, 2005

Lane Independent Living Alliance with Jon West, Eugene Organ, Lynn McKinney, B. Joe Ashwell, Susan Sygall, Mary Serage, Mark Roberts, David Oaks, Pam Ring, Jocie Anderson, Carol Patterson, and Pam Ring

Portland, Oregon, November 13-14, 2005
Los Angeles, California, November 29-30, 2005
San Deigo, California, December 2 – 3, 2005

Disability Rights California with Mike Conroy, John Johnson, Albert "Bud" Sayles, Al Kovac, Roberto Frias, Betty Bacon, Noel Nudek, Amy Vanderveld, Margeret Jakobson, and John Johnson

Phoenix, Arizona, December 5-7, 2005

Arizona Bridge to Independent Living and Archives with Phil Pangrazio, Ken Heard, Donna Kruck, April Reed, Michael Roberts, Robert Lynch, Bill Stokes, Bill Scott, Ez Bachand, Ken Weas, Gary Corchan Susan DeNova, Bridgette Bauer, Rebecca Rurt, Fernando Cruz, and Jay Dashevsky

Las Vegas, Nevada, December 8-9, 2005
Seattle, Washington, December 15-16, 2005
Berkeley, California, December 19-20, 2005
Berkeley, California, February 2-3, 2006

Berkeley Center for Independent Living and Archive (BCIL) with Gerald Baptiste(2), Michael Winters, Michael Chavez, Meho Iwakuma, Bob Gnaizda, Victor Pineda, Mary Lou Breslin, and Michael Pachovas

Seattle, Washington, February 15-16, 2006


The Northwest Center with Mary McKnew, Joelle Brouner, Duane French, Margeret Thompson, Janet Taggert, Parul Houlahan, and Katie Dolan

Portland, Oregon, February 21-22, 2006
San Francisco, California, February 23-24, 2006

Toolworks, Inc. with Juno Duentes, Kristy Feck, Kenneth Stein, Herb Levine, and Elizabeth Grigsby

Berkeley, California, February 27-28, 2006
Los Angeles, California, March 2-3, 2006
San Deigo, California, March 6-7, 2006
Sacramento, California, March 27, 2006
Berkeley, California, March 29-30, 2006
April, 2006 to August, 2006
Couer d'Alene, Idaho, August 28, 2006

The Home of Gordon Fuller

Missoula, Montana, August 29-31, 2006
Crookston, Minnesota, September 2-3, 2006

The Home of Gordie Haug ADAPT Video Collection with John Johnson, Gordie Haug, Randy Sorenson, Bob Nisbit, The Campbells, Laura Gustafson

St. Paul, Minnesota, September 4-5, 2006

Metro Independent Living Center with Collean Weick, Walter Siebert, David Hancox, Bobby Cordano, Vivian Nelson, Mary O'Hara Anderson, John Tschida, Rick Cardenas

Washington DC, September 8-12, 2006

ADAPT Youth Summit with Joe Hall, Candice Clark, Betsy Valnes, Eric Clow, Hillary Jorgenson, Starbucks Youth Action, and Day One Action

Boston, Mass, September 13-17, 2006
Concord, Massachusetts, September 18, 2006

The Home of Fred Fay : Yoshiko Dart gives "Justice for All" Lifetime Achievement Award

Augusta, Maine, September 18, 2006
Portland, Maine, September 19-20, 2006
Boston, Massachusetts, September 22-24, 2006
Concord, Massachusetts, September 25, 2006

The Home of Fred Fay with Michael Muehe, Regina Snowden, Fred Fay, Mary and Joann Bartels

Albany, New York, September 26, 2006
Syracuse, New York, September 27-28, 2006
Mont Pelier, Vermont, September 29-30, 2006

Vermont Center for Independent Living with Deborah Lisi Baker, Randy Lazotte, Lindsey Hescock, Max Barrows, Karen Noon, Sarah Wendell, Rosie, Jean Mankowsky-Upham, Ed Paquin, Harriet Hall , Andy Potak, Sharon Henault, and Barry Bernstein

Rochester, New York October 2, 2006
Toledo, Ohio October 3-4, 2006

The Ability Center with Tim Harrington, Barbara Floyd, Tom Zrak, Jennifer Kirby, Mario Duncan, Peter Wagnor, Dan Wilkens

Lansing, Michigan October 5-6, 2006
Milwaukee, Wisconsin October 9-11, 2006

Independence First with Lee Schulz, Scott Luber, Ally Kriofske, Diana Sullivan, Midge Pinchar, Norman Hansen, Bill Hatcher, Tom Hlavacek, Eve Dicker Eismann, Tobie Tyler, and Roxanne Perez

Madison, Wisconsin October 12-13, 2006

Disability Rights Wisconsin Molly Cisco, Ann Falconer, Fayth Kail, Dick Pomo, Dan Johnson, Tracy Miller, Steve Verridan, and Owen McCusker

Chicago, Illinois October 17-18, 2006
Springfield, Illinois October 20, 2006
St.Louis, Missouri, October 22, 2006

St. Louis Disability Candidate Forum, presented by Paraquad with Judy Parker, Kirsten Dunham, Andrew Lackey, and Helen Minth

Champagne-Urbana, Illinois October 24, 2006
Indianapolis, Indiana, October 25, 2006
Columbus Ohio, October 26-27, 2006
Washington, Pennsylvania, November 1, 2006
Harrisburg, Pennsylvania, October 2, 2006
Philadelphia, Pennsylvania, November 3-5, 2006

Liberty Resources with Steve Gold, Johnny Cresendo, Linda Dezenski, Harvey Finkel, Spitfire, Bazhena Barker, Filomena Ward, Tom Earle, Carol Marfisi, Ziggy Shapiro

Boston, Massachusetts, November 7-8, 2006
New York, New York, November 9-11, 2006
Washington D.C., November 14-27, 2006

Institute for Educational Leadership with Judy Huemann, Mary Jane Owens, Marrissa Johnson, John Lancaster, Jonathan Chappelle,
Kelly Anthony, Dale Brown, Andy Imparato, Rebecca Hare, Chai Feldblum, Jeff Rosen,
Cinda Hughes, Marcie Roth, John Kemp, Daniel Davis, Fred Weiner, Bobby Silverstein,
Joe Shapiro, Erica Nash, Richard Horne, Jim Gashell, Lisa Walker, Becky Ogle, Jim Ward, and Issac Huff

Winston Salem, North Carolina, November 29-30, 2006

North Carolina TASH Conference with Karen Chambliss, Denise Mercado, Gregory Best, Rene Cummins, Keisha Lee, Megan Jones, Ellen Perry, Adonis Brown, and Pat Carver

Raleigh, North Carolina, December 1-2, 2006

The Home of the late Ron L. Mace and Joy Elizabeth Weeber with Barton Cutter, Bill Morris, Ed Smith, Karen Stallings, Stacey Milbern, Martin Brock, John Dalrymple, Chet Mottershead, Leslie Young, Jeremy Block, and Cindy Crouse-Martin

Columbia, South Carolina, December 4-5, 2006
Charleston, South Carolina, December 6-7, 2006

The Law Offices of Harriet McBryde Johnson with Michael Godkin, Gilbert Smith, Sheila and Amanda Dull, Jamison Rouse and Harriet McBryde Johnson

Decatur, Georgia, December 11-13, 2006
Memphis, Tennessee December 14-16, 2006

Memphis Center for Independent Living with Betty Anderson, Michael Hienrich, Laural Ryan, Angie Shown, Deborah Cunningham,
Red Ferarri,, Louis Patrick, Angela VonMaurer, Peter Wimmer, Antonio Harris, Sarah Edwards, Marcus Baker, Randy Alexander, Lynda Barnes, Sher Stewert, and Glenn Bailly

Chicago, Illinois December 18-20, 2006

Access Living, Inc. with Gary Arnold, Karen McCulloh, Katie Keiling, Christine Wilk, Riva Lehrer, David Mitchell, Mike Ervin, Marca Bristo, Alberto Barrera, Susan Nussbaum, Rahnee Patrick, Sarah Triano, and Dr. Henry Betts

Memphis, Tennessee, January 12-14, 2007

National Conference on Media Reform with Natali Fani, Martin Redbeard, Noah Winer, Valerie Walasek, Josh Wilson
Warren Lehrer, Judith Sloan, Linda Litowski, Dan Droller, Norman Soloman, Bill Wells, Louis Spitzer, Mike Ely, Bob McCannon, Dana Goldstein, Anthony Riddle, Martin Kearns, Tim Treanon, Ryan Croke, Ian Davis, Mitch Jeserich, Jerry Markatos, Ginger Moored, David Johnston,
Mahdiel Henderson, and Craig Schroeder

Washington D.C., January 22-29, 2007

Institute for Educational Leadership with Beth Haller, Gay Reich, Susan Daniels, Jonathan Young, Marcie Goldstein, Ralph Neas, Curt Decker, Robert Coward, John Wodatch Rayna Aylward, Dick and Ginny Thornburgh, Phil Calkins, Don Galloway, Jeanne Argoff, George Jesien, Sue Suter, I. King Jordan, Patricia Morrissey, Jorge Pineda, Larry and Margeret Roffe, Kathi Wolfe, and Christine Griffen

Berkeley, California, March 13-14, 2007
Kelseyville, California, April, 2007 to October, 2008
Berkeley, California, October 9, 2008
Las Vegas, Nevada, October 11-14, 2008

APRIL National Conference Story Flag Presentation, Keynote, and Video Histories: Brian Atwell, John Nousaine, Michael Bachhuber, Michael Watkins, Carrie Franwood, Elizabeth Leaf, Josie Badger, Toshi Geychu Ga, Tim Shennon, Andy Curry, Kathy Hoell

Los Angeles, California, October 15, 2008
Los Angeles, California, October 17, 2008
Ontario, California, October 20, 2008
Eugene, Oregon, October 25, 2008
Portland, Oregon, October 27-28, 2008
Boise, Idaho, October 29-30, 2008
Salt Lake City, Utah, October 31-November 1, 2008
Ogden, Utah, November 2-3, 2008
Albuquerque, New Mexico, November 4-9, 2008

ARC National Conference: Story Flag Presentations and Video Histories, uncatalogued: Tapes on Loan to ARC National Headquarters

Boulder, Colorado, November 11-14, 2008
Hays, Kansas, November 16-19, 2008
Lincoln, Nebraska, November 20-22, 2008
Topeka, Kansas, November 23-24, 2008
Lawrence, Kansas, November 25-26, 2008
Nashville, Tennessee, December 2-5, 2008

TASH National Conference with Liz Fussel, Mark Parton, Craig Smith, Ari Ne'emann, Mary and Lyle Romer, Mike Callahan, June Downey, Wayne Sailor, Mark Goldberg

Nashville, Tennessee, December 6-9, 2008
Hot Springs, Arkansas, December 12-14, 2008
Dallas, Texas, December 16-19, 2008

Resource Centers on Independent Living with Charlotte Stewert, Ralph Rouse, Julie Espinoza, Harry McClintock, Martha Garber, Paula Margenson, Steve Carlson, Sofia Hodges, Adeline Brown and one unknown

Las Vegas, Nevada, January 3-6, 2009

National SILC Congress: Story Flag Presentation, Keynote, and Video Histories with Brad Williams, Edith Prentiss, Nathan Say, Tom Masse, Holly Miles, Jeff Hughes, Regina Blye, Bob Michaels, Karen Fox Grover, John Victory, Deb Coter

Boise, Idaho, January 13-16, 2009

We Are Family Conference: Story Flag Presentation, Keynote, and Video Histories with Tracy Warren, Eric Yeary, Jan Baue, Robbie Bruevitia, Samuel Paige, Dean Neilson, Mary Ellen Denton, Jim Ledal and two unknown.

Helena, Montana, January 19-20, 2009

Disability Rights Montana with Anita Rossman, Jim Gibson, Ashton Montel, Charlie McCarthy, Mike Schaaf, Bernedette Franks-Oglvy

Pocatello, Idaho, January 22-23, 2009
Boise, Idaho, January 24-26, 2009

Idaho State Independent Living Council with Kim Steinberg, Bert Marchfranks, Kelly Buckland, Brian Dale, Jennifer Grusch-Dale, Dana Grover

Olympia, Washington, January 28, 2009
Washington D.C., March 4, 2009
Washington D.C., March 7-23, 2009

Institute for Educational Leadership: Development for ADA19 Event at National Press Club and Video Histories with Frank Wu, Brewster Thackery, Sheryl Sensenbrenner, Chiristine Griffin

Baltimore, Maryland, March 15-20, 2009

National Disability Rights Network Annual Conference: Story Flag Presentation and Video Histories with Deborah Delgado, Dennis Lion, Steven Schwartz, Kala Bauer, Ruby Moore, Amelia LaMont, Mary Faithful, Ira Burnim, Elmer Serano, Karen Lane, Carol Traxier, Byron Steath, Mark Stroh

Richmond, Virginia, March 25-27, 2009

Virginia School for the Deaf and Blind with Jim Rothrock, Teresa Bradon, Ralph Schellman, Raymond Kenny, Pat and Will Daniels, Fred Schroeder, Tony Lionberry, Patricia Beatty, Ed Turner and one unknown

Charlotte, North Carolina, April 1-5, 2009

Disability Rights and Resources with Sam Query, Donnele Lovell, Joan Murray, Diane and Matthew Doak, Becky Williams, Kevin Nail, Brenda Lusk, Larry Suffaw, Beverly Elwell, Monique Stamps, Gabe Cunningham, and three unknown

Key Largo, Florida, April 7-8, 2009
Key West, Florida, April 9-11, 2009

The Home of Michelle Newsenski

Miami, Florida, April 12-13, 2009
Tampa, Florida, April 16-17, 2009
Fort Myers, Florida, April 15, 2009
Cape Canaveral, Florida, April 19, 2009
Washington D.C., April 20-25, 2009
Dayton, Ohio, September 14-15, 2009

Multi-Perspectives Conference: Story Flag Presentation and Video Histories with Jim Ferris, Jeff Lashune, Chris Gerbis, Nick Hedrick, Stacey James, and one unknown

Birmingham, Alabama, May 6-7, 2009

Disability Rights and Resources with Teresa Beneville, Millie Slaughter, Graham Siston, Heather Simms, Nikita Adams, Patty Sheets, Kristen and Brian, Mustafa and Marguerite Mohamed, Dan Kessler

Montgomery, Alabama, May 8-10, 2009

Montgomery Center for Independent Living with Louise Blan-Green, Karl Wade, Ronald Hunt, Angela Pinkard, Jerome Franklin, Robert Kelly Jr., James Tucker, Eloise Woods, Wendy Dean, Karen Dawkins, Phil Meadows, Scott Renner, Mark Howard, Desmond Jackson

Mobile, Alabama, May 11-13, 2009

Independent Living Center of Mobile with Carolyn and John Green, Brenda Kilham, Paul Redman, Ramone Lucas, Lisa Poole, Matthew Hutton, Malvias Howard, Tara Ghoo, Sister Lucyndia Clackhorn, Judith Daley, Jamie Dupree

Biloxi, Mississippi, May 14-16, 2009

Biloxi Mass Transportation Hub Conference Room with Constance Doby, Michelle Barrett, Kia Thoreau, Christine Woodell, Mike Montgomery, Cynthia Singletary, Sherry Ranson, Lisa Burke, Terry Redding, Jan Cloud

Jackson, Mississippi, May 18-19, 2009

Disability Rights Mississippi with Daryl and Christy Dunaway, Nancy Bateson, Edie Hills, Emogene McCoy, Cindy Dittus, Opliegh Locke, Rebecca Floyd, Mandy Rogers, Mary Troupe, Ed Butler, John Lee

Sacramento, California, May 27, 2009
Washington D.C., June 3-8, 2009
Philadelphia, Pennsylvania, July 1-5, 2009

Liberty Bell Center: Story Flag Presentation and Video Histories at Liberty Resources with Lynn Mayleaf, Glenda Speil Erwey, Gary Issac, Damien Martin, Carol Paliet, Hernon Paroda, Cassie James, Johnny Crescendo, Bill Crissner, Jerimiah Hart and one unknown

Brooklyn, New York, July 6-9, 2009

Little People of America National Conference with Jim Kay, Robert Van Eaton, David Dodge, Joe Stramondo, Maria Perez, Ron Perault, Samantha Rayburn and one unknown

Newport News, Virginia, July 12-19, 2009

Virginia Youth Leadership Forum: Story Flag Presentation, Keynote and Video Histories with Greg Smith, Miriam Vessels, Karoft White, Richard Pimmentel, Bill Fuller, Danielle Fortney, Jennifer Thornburg, Matthew Carl Diamond

Washington D.C., July 24, 2009

National Press Club, Holman Room: It's Our Story ADA19 Press Conference

Washington D.C., July 26, 2009
Washington D.C., July 28, 2009
Syracuse, New York, August 3-4, 2009

ARISE, Inc with Daryl Story, Kara Vanderpler, Anonymous, Peter Blank, Sally Johnston, Barbara Nolan

Rochester, New York, August 5, 2009
Buffalo, New York, August 6-8, 2009
Erie, Pennsylvania, August 10-11, 2009
Pittsburgh, Pennsylvania, August 13-14, 2009

Joyce Bender and Associates with Rick McWilliams, Stan Holbrooke, Kate Seelman, Stan Samanski, Lucy Spreul, Robert Robertson, Paul O'Hanley, Judy Barrasella, Tom Tabor, Jeff Parker

Detroit, Michigan, August 17-18, 2009
Grand Rapids, Michigan, August 19-20, 2009
Marquette, Michigan, August 21-22, 2009
Superior, Wisconsin, August 23-25, 2009
Minneapolis, Minnesota, August 26-30, 2009

The Courage Center with Pat Mellontine, Steve Larsen, Paula Goldberg, The Honorable David Durenberger, Anita Bleueil, Jeff Bangsberg, Anne Henry, Susan Warner, Sharon Limbert-Van Winkle, Charlie Lakin, Clifford Polsum, Luther Granquist, Margo Indocross

Iowa City, Iowa, September 1-4, 2009

Access 2 Independence with Mike Hoenig, Keith Ruff, Bill Reagan, Don Lund, Liz Sherwin, Tyler Green, Frank Strong, Dave Lesch, Terry Cunningham

Gary, Indiana, September 8-11, 2009

Everybody Counts with Charlotte Desjardins, Lorene Jackson, Joe Baodazo,, Ramona Harvey, George T. Janick, Teresa and Mark Torres, Maria Benson and two unknown

Dayton, Ohio, September 14-15, 2009
Charleston, West Virginia, September 16-18, 2009
Washington D.C., September 21-29, 2009
Arlington, Virginia, September 24- 26, 2009
Concord, New Hampshire, October 1-2, 2009

Granite State Independent Living Center with Donna Fluke, Roberta Gallant, Judith Raskin, Dick Cohen, Carol Nado, Jim Pruitt, Don Schumway, Clyde Terry, Allan Robascho, Ric Sherman, Donna Woodfin, Bobby Hahn, Lisa Lazonnie

Boston, Massachusetts, October 4-7, 2009
Jackson, Mississippi, October 13-15, 2009
Las Vegas, Nevada, October 18-23, 2009

The Home of Hugo Palacios: 2009 Tour Wrap-up

San Diego, California, October 25, 2009

The Home of John Johnson of San Diego State University: IOS Archive Review

Kelseyville, California, October 26 to December 19, 2009

Home for IOS Project Evaluation

Westwood, California, January 1, 2010 to July 1, 2011
Kahului, Hawaii, April 7, 2010
Honolulu, Hawaii, April 12, 2010
Hilo, Hawaii, April 15, 2010
Los Angeles, California, May 15, 2010
Washington D.C., July 18-22, 2010
Philadelphia, Pennsylvania, July 26, 2010
Boston, Massachusetts, August 1, 2010
Amhearst, Massachusetts, August 2-3, 2010
Gary, Indiana, August 5, 2010
Milwaukee, Wisconsin, August 9, 2010
Rhododendron, Oregon, August 20, 2010
Anaheim, California, October 1-4, 2010

Alternatives National Conference: Story Flag Presentation and Video Histories with Robert Whitaker, Jean Campbell Lutke, Laura Van Tosh, Demetri Lehman, Joe Rogers, Tamara Johnson, Elizabeth Jetton, Harvey Rosenthal, Dorthea Dundas, Jay Mahler, Sally Zinman, J Rock Johnson and two unknown

Crystal City, Virginia, October 30 – November 3, 2010

Association of University Centers for Disability National Conference: Story Flag Presentation and Video Histories with Robert Bacon, Cory Robinson, Fred Palmer, Mark Tasse, Tony Antosh, Jan Moss, Bryce Fifield, Royal Persil Walker, Jan Nisbet, Mike McCormick, Deborah Spitainik, David Mank, Tamar Heller, Daniel Armstrong, John Moeschler, Fred Orelove, Dan Johnson, Karen Irick, Carl Calkins, Dan Crimmins, Annie Alonso, Andy Bacon, Lu Zeph, Kim Musheno

Atlanta, Georgia, August 2-4, 2012

The Shepherd Center, ADA Legacy Project: 25th Anniversary Planning Conference and Video Histories with Deidre Davis, Eleanor Smith, Carol Jones, Bethany Stevens, Robyn Wilson Beatty

Montgomery, Alabama, August 12-14, 2012

People First of Alabama with Kenneth "Maze" Marshall, Jeff Ridgeway, Darren Morris, Matthew Foster, George Neal, Louis Kuti, Karen and Cheryl Willis

Birmingham, Alabama, August 29, 2012
St. Paul, Minnesota, August 31-September 2, 2012

Self Advocates Becoming Empowered National Conference with Jason Billehus, Ryan Duncanwood, Crystal Lawley, Bill Story, Bernard Baker, Chaqueta Stuckey, Chester Finn, Nancy Ward, Eric Treat, Diana Mairose, Larry Lubbers, Darrel Paulson, Nicole Paulson

Cincinnati, Ohio, September 5-8, 2012

National Association of Rights, Protection, and Advocacy with George Badillo, Pat Risser, Lauren Tenney, Yvette Sangster, Marj Berthhold, Susan Stefan, Laura Ziegler, Dan Hazen, Clarence J Sundrum, Frank Blankenship, Eric Fabris, Tom Behrendt
, Ann Rider, Dr. Peter Stastny, Sherry Darrow, and Brian

Cincinnati, Ohio, September 12-14, 2012

Center for Independent Living Options with Renee Kopachee, Jymi Bolden, Karina Sibata, Binafrou Simpara, Essie and Lucille Pederson, Deborah Kendricks, Robert Lee Harris, Joe Link, Darrell Price

Frankfort, Kentucky, September 19-21, 2012

Kentucky Protection and Advocacy with Jeff Edwards,Tedde Matranga, Katie and Will Bentley, Arthur Campbell, Doug Riddel, Marsha Hockensmith, Susan Abbott, David Allgood, Pam Glisson, John Basham, Rita Brooks, Dr. Harold Kleinhert, Pat Seybold, Gloria Dorsey, Marie Braun, Patty Dempsey

Murfreesboro, Tennessee, September 25, 2012

SABE of Tennessee with Mark Freidman and Gathan Novice Logan Jr.

Orlando, Florida, October 1-4, 2012

United States Business Leadership Network National Conference with Sarah and Deb Ruh, Mike Shriver, Katherine McCary, Damon Wandke, Alan D. Muir, Day Al Mohamed, Frances West, Jean Morrell, Deb Dagit, Hamza Jaka, Susan Palmer Mazrui

Hattiesburg, Mississippi, October 18-19, 2012
Little Rock, Arkansas, October 25-26, 2012

Disability Rights Arkansas with SeRonna Rodgers, Caleb Keesaer, Wanda Horton, Joyce Solaris, Peggy McCall, Barry Vuletich, Bill Shumaker

Fayetteville, Arkansas, October 29-31, 2012

Sources for Independent Living with Carol Hart, Jim Mather, Lynn Holland, Ruth Bratford, Kenneth Vires, Rick Roessler, Craig Blanchard, Neil Williamson, Diedra Davis, Brian and Michael Swisher, Glenn Cleveland, Brent Williams, Michael Collie, Burke Fanari, Brian Petty and Kids

Corpus Christi, Texas, November 6-7, 2012
Jackson Mississippi, September 16-17, 2013

Institute for Disability Studies, University of Southern Mississippi with Scott Crawford, Sam Gleese, Sharon Caron, Sonia Fogal, Jackie Washington, Johnny McGinn

Washington, Pennsylvania, September 19-21, 2013
Hartford, Connecticut, September 26-28, 2013
Hartford, Connecticut, September 30-October 2, 2013

Offices of Protection and Advocacy of Connecticut with Elanah Sherman, Dr Karen Kangas, Kathy Flaherty, Melissa Marshall, Deron Drumm, Bob Fleischer, Eileen Healy, Cathy Ferry, David Shaw, Will Brady, Candace Low, Leslie Simoes

West Haven, Connecticut, October 3-4, 2013

Center for Disability Rights with Marc Anthony Gallucci, Rick Famiglietti, Chyrell Bellamy, Manny Silva, Kimberly Guy, Tony LaCava, Michelle Duprey, Karen Roseman, Sandy Roberts, Sally Esposito

Florence, Massachusetts, October 12-14, 2013

The Home of Chris Palames with Nancy Bazanchuk , Joe Trinigali, Deborah Dorfman, Cathy Costanzo, Michael Kendricks, Matt Cohen, Chaya Grossberg, Fred Pelka

Newton, Massachusetts, October 16-17, 2013

The Center for Public Representation with Harriet Hurie-Ranvig, Bettina Toner, Aaron Needle, Chris Hart, Brian Charlson, Kermit Brown, Dan Archer, Thomas Hehir, Ruthie Poole, Oz Mondejar, Kathryn Rucker, Oce Harrison, Arlene Korab, Karen Schneiderman

Providence, Rhode Island, October 28-30, 2013

Rhode Island Disability Law Center with Jean Bowen, Charlie Feldman, Grace and Rob Pires, Bob Cooper, Richard and Cathy Gaffney, A. Kathryn Powers, Donald Deignan, Chaz Gross, Jerimiah Rainville

Hackensack, New Jersey, November 4-5, 2013
Ewing, New Jersey, November 6-8, 2013

Advancing Opportunities with Norm Smith, Monica Koppstein, Richard West, Kate Blisard, Ethan Ellis, Orrie Schulman, Eric Joice, Joe Amoroso, Scott Elliot, Javiar Robles

Newark, Delaware, November 14-16, 2013

The Home of Deniese McMullin-Powell with Wayne Carter, Elizabeth Schantz, Jamie Wolfe, Rita Landgraf, Vince Boehme, Larry Henderson, Brian Hartman, Maitri Campbell, Lillian Evans, Daniese McMullin-Powell, Monica "Moni" Edgar

Windsor Mills, Maryland, November 20-22, 2013

Maryland Center for Developmental Disabilities with Janice Jackson, Cheryl Gotlieb, Dan Keplinger, Mike Bullis, Vicki Mills,Mary Anne Kane Breschi, Ken Capone, Cari Watrous, Rhonda Greenhaw, John Pare, Terri Seitz Parrish, Cathy Raggio, Dave Ward

Silver Springs, Maryland, November 24-26, 2013

Independence Now, Center for Independent Living with Bea Rodgers, Selene Almazan, Bobby Bobo, John Sorenson, Beth Munro, Liz Weintraub, Tony Records, Pat Laird, Jamey George, Regina Lee

Jackson Mississippi, December 9-10, 2013

LIFE of Mississippi with Kendrick Kennedy, Pshon Barrett, Ann Maclaine, Matt Nalker, Pam Dollar, Representative Carolyn Crawford, Hollia Thompson, LeRon Jackson, Desmeon Thomas

New Orleans, Louisiana, December 12-16, 2013

The Advocacy Center with David Legendre, Stephanie Campo, Scott Welch, Lois Simpson, Sharon Hennessey, Charles Tubre, Mike Burns, Bill Sharpton, David Gallegos, Troy Salsberry, Sylvia Guthrie Pearson, DJ Markey, Jeanne Abadie

Austin, Texas, December 18-20, 2013

ADAPT of Texas with Christina Goebel, Nicky Boyte, Mikail Davenport, Jonas Schwartz, Heiwa Salovitz, Linda Litzinger, Amy Litzinger, Renee Lopez, David Pierce, Gene Rodgers, Nancy Crowther, Christopher Wright, Mary Messe, Martin Kareithi, Steve Baldwin, Doris Standlee
---
We also extend extreme gratitude to those who have made Scott Cooper's multiple cross-country journey's more hospitable, whether they've offered a warm meal, a place to stop for the night, or simply a gracious welcome. In addition, It's Our Story thanks the numerous individuals who have purchased posters and story sticks or made small donations.
---