Workforce Development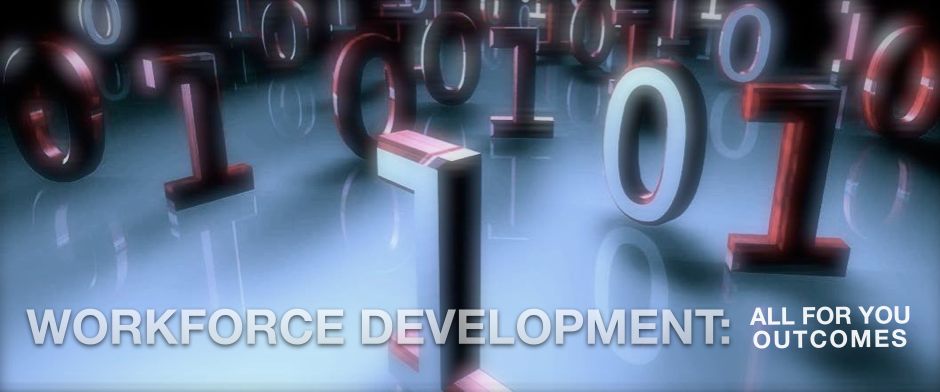 Preparing for the Future
We live in a time of tremendous changes—changes that require us as a nation to ensure our future leaders and contributors are prepared for the challenges that inevitably lay ahead.  The next generation of leaders will need a new set of competencies that will enable them to adapt to an ever-shifting work and civic environment.  In short, our skill sets must change because the world is changing.
Skills Necessary to Prosper in a Broadband Economy
Fluency in the development and use of online media is paramount among necessary 21st Century skills.  This skill set is increasingly recognized as being comprised of "the four Cs", each of which is vital to success in the area of digital media.
Critical Thinking: an ability to analyze and evaluate evidence, arguments, claims and beliefs in an effective manner, as well as to solve problems in both conventional and innovative ways.
Communication: an ability to articulate thoughts and ideas effectively through use of oral and written communication skills in a variety of forms and contexts.
Collaboration: an ability to work effectively and respectfully within diverse teams.
Creativity: an ability to use a wide range of idea-creation techniques to create and convey new and worthwhile ideas.
The Needs of the Business Community
According to the American Management Association's 2010 Critical Skills Survey, 80% of executives believe that fusing "the four Cs" with the more traditional "three Rs" of reading, writing, and arithmetic better ensures that students are prepared to enter the workforce.  Proficiency in reading, writing and arithmetic is hardly sufficient if workers are unable to think critically, solve problems, collaborate, or communicate effectively.
In order to prosper, a democratic society based in a free market economy must grow, adapt and change to match the pace of its global competition.  We must prepare our American workforce to face the unknown challenges ahead, and the disability community must be a part of this 21st Century effort.
Three out of four (75.7%) executives polled in the American Management Association survey said they believe the "four Cs" skills and competencies will become increasingly important to their organizations within the next three to five years, as our economy improves and as organizations look to grow. 91% of executives polled in the American Management survey rated the pace of change in business today as the primary reason why such skills would become indispensable.  Global competitiveness was listed as a secondary reason (86.5%)
Components of Digital Literacy
Basic literacy: The ability to read, write, listen and speak, as well as the ability to compute numbers and solve problems.
Scientific literacy: A general knowledge and understanding of scientific concepts and processes.
Economic literacy: An understanding of basic economic concepts, personal finance, the roles of small and large businesses, and how economic issues affect consumers.
Technological literacy: An understanding of technology and how it can be used to achieve a specific purpose or goal.
Visual literacy: Strong visualization skills and the ability to understand, use, and create images and video using both conventional and new media.
Information literacy: The ability to find, access, and use information, as well as the ability to evaluate the credibility of said information.
Cultural literacy: The ability to value diversity, to exhibit sensitivity to cultural issues, and to interact and communicate with diverse groups.
Global awareness: An understanding of how nations, individuals, groups, and economies are interconnected and how they relate to one another.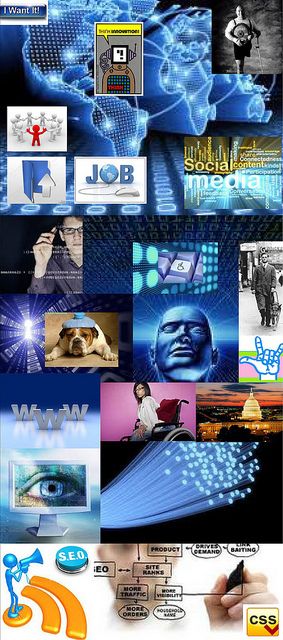 Online Accessibility is a Necessity
"The Internet is no longer a luxury; it is a necessity to learn, interact and conduct business…In the land of opportunity, everyone should be able to fully participate and compete in the 21st century marketplace."

Senator Mark Prior, AR
As the original sponsor of the 21st Century Communications and Video Accessibility Act of 2010, Senator Mark Prior understands that access to the Internet is a vital pathway to success, prosperity, and well-being in our ever-accelerating digital society.
We at It's Our Story believe it is unacceptable that over 96% of the 215 million websites on the Internet pose an obstacle for some people with disabilities who may wish to peruse online content.  A market opportunity exists within this unfortunate reality, however, and can be explored as we cost-effectively make content "Accessible to All".
A global community of one billion people with disabilities points to the existence of vital stakeholders who need to be included in every aspect of the broadband economy—as customers, as purveyors, and as information seekers.  For online producers of products, services, and content, the disability market stands as an untapped population—one that has the power to make a company's bottom line stronger simply by fuller incorporation of digital inclusion strategies.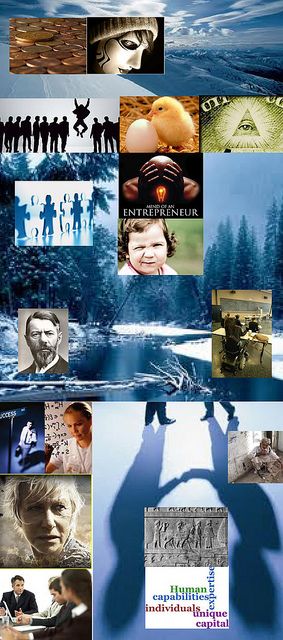 All for One Outcomes
"The digital economy is moving forward, and digital literacy and access are our tickets. In the words of a participant in a Philadelphia-based focus group: 'You have to impress upon people that you are not going to go to a window anymore [to receive public or private services]…The quicker you are able to get online and access information, the better it will be for you and your family…There may be a point at which everything is going to be online: when you apply for college, when you get a driver's license, everything is going online.'"

Karen Archer Perry
CEO,Karacomm
Bridging the "Accessible to All" divide that exists in America is not an insurmountable challenge.  The competitive economic standing of our nation rests at the heart of this issue.  Let's not wait to equip our citizens for full participation in everything the digital and global economy has to offer.
Active Learning
Success in this endeavor will require innovation at all levels, including in the development of partnerships we have not yet seen among government, private sector, philanthropic, and community leaders—partnerships that will ensure no citizen is left out of America's economic future.  The mission of It's Our Story aligns with these values.  It's time to prepare people with disabilities to be fully included in the opportunities our digital economy has to offer.