Community Snapshot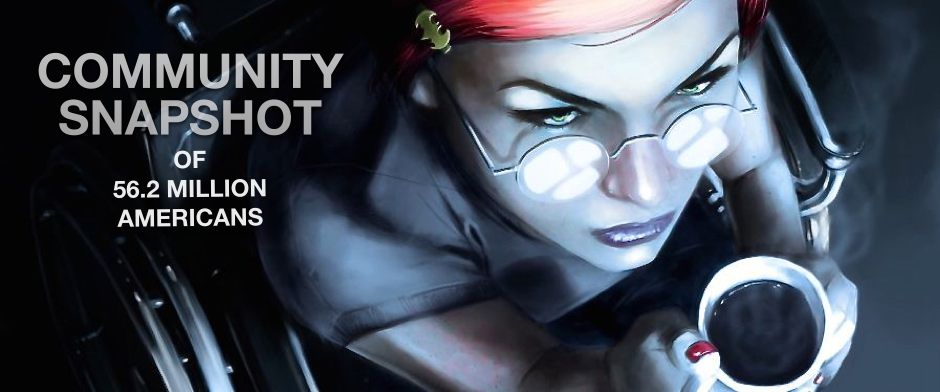 Of the 56.2 million Americans limited in their activities due to long-term disability:
73 percent are the heads of households
46 percent are married
58 percent own their own homes
77 percent have no children
48 percent are principal shoppers
$220 billion in discretionary income
Of the 69.6 million families in the U.S., 20.3 million families have at least one member with a disability.
Children of ageing parents acquiring disabilities spend 300 billion dollars annually not covered by current insurance and Medicaid
35% of people over 65 have at least one disability while three in ten workers entering the work force today will become disabled before retiring.
As of January 1, 2011, 10,000 people a day become 65 years of age
In the last 10 minutes, 498 Americans acquired a disability.
In the U.S., a disabling injury occurs every 1 second, a fatal injury occurs every 4 minutes.
In countries with life expectancies over 70 years of age, people spend on average about 8 years, or 11.5 per cent of their life span, living with disabilities.
Sources: National Council on Aging, U.S Census Bureau, National Safety Council, Social Security Administration, National Organization on Disability, World Health Organization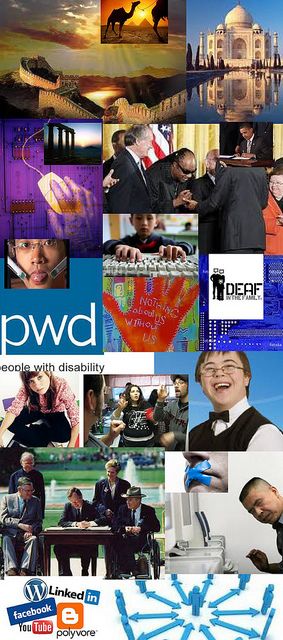 "Accessible to All" Makes Sense
Technology opens up worlds never before seen. Disability is one of those worlds that the IOS archives represent; a people's history of disability ready to share with the World.  IOS is a long-term conversation with the advocates, and leaders of the private and public sectors who made today possible through their actions to transform America into a more inclusive society.
"Fifty years of making change happen and stories of how change was achieved. Lessons learned by doing, being a part of the process, and the ensuing solutions."
Success goes far beyond employment, it begins with a pathway to employment and succeeds by having full inclusion and equal access in all aspects of society; civil, recreational, and spiritual. The digital tools to assist in communication that makes the world smaller are just that, tools to communicate innovation, commerce, and entertainment.
In using the IOS content to develop media accessibility tutorials and best practices, two critical milestones are met. A people's history is archived by incorporating 21st Century workforce readiness skills in making the Internet "Accessible to All". IOS preserves the past while supporting the future by creating a pathway to the economic benefits of a fully inclusive Internet.
The Fiscal Picture, Information Discrimination Costs
The development of civilization parallels the growth of open trade routes and the Internet represents the trade route of the 21st century. Keeping the Internet open – at home and oversea – is of paramount importance to the American economy because it is increasingly the primary way that the global population will communicate, create, and conduct commerce.

Senator Ron Wyman,
Chairman, Senate Finance Subcommittee
Int. Trade, Customs and Competitiveness
If the United States cannot maintain a free and open Internet, it is doubtful that any other nation will do so. According to the National Economic Council, estimates indicate that the Internet adds $2 trillion to annual GDP, over $6,500 per person. In 2008 alone, the Commerce Department measured $3.8 trillion in combined business-to-business and business-to-consumer e-commerce shipments, sales, and revenues.
As America strives to keep the global markets free and open, we must acknowledge that discrimination to information starts at home. In order to lead by example, our Internet must be "accessible to all". Maximizing opportunities, in turn, establishing digital excellence standards that develop more efficient economies.
In this context, discrimination against digital goods and services, or "information discrimination" fundamentally undermines U.S. economic interests.  Filtering American content and services has the effect of diminishing American competitiveness, and combating it should be a priority.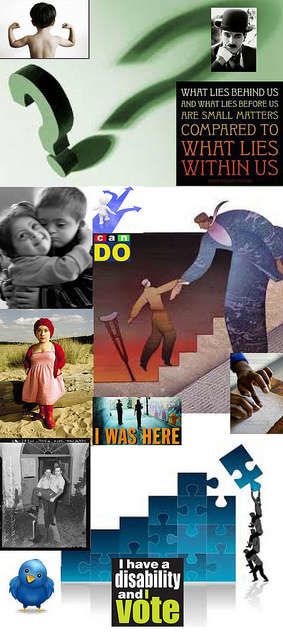 Impact One Out of Every Two
Every person, as well as  PWD's, has at least three other important people in their life: perhaps a spouse at home, a friend out of the house, and a co-worker. Therefore, about 170 million people across the nation, which is sixty percent of the nation, are affected by a disability.That's more than one out of every two people.
"Apply this formula to the one billion PWD's globally and the disability sphere of influences expands to over 4 of the 7.2 billion people on Earth."
This is an opportunity to champion a timely, relevant, and critical perspective of the human condition that impacts well over one out of every two people on Earth. IOS primary source, peer to peer investigation, and new knowledge contributes high value content to the social dialogue of engineering a prosperous future for everyone.
Our programs, many at various levels of development, accomplish critical solutions to pressing needs while creating a pathway to employment. By transforming people from simply being a user of digital content into becoming a producer of accessible content, we support today's digital needs to make the Internet "accessible to all".